2017 – A Year in Pictures
As we head towards the New Year, I thought it would be nice to share my 2017 through a series of images I've taken.
I always start a new year with a trip to one of my favourite beaches near Fremantle – Coogee Beach. A few years ago, I bought a Nikon AW1 underwater camera and have really enjoyed using it. Here's a good friend of mine (and great photographer too), Al, floating in the emerald waters of Coogee…
One of the highlights this year was a scouting trip to India, which I undertook with Lynn Gail, to plan and prepare for a photography tour to India which we are running in February 2018. It was a very intensive scouting experience, but also a culturally and personally enriching one. This image of a woman walking up the steps at Amer Fort in Jaipur was one of my most successful images — having won awards at both the International Photography Awards, the WA AIPP Professional Print Awards and the Australian Professional Photography Awards. The second image are of traditional wrestlers, called pehalwani, at an akhara (wrestling hall) in Delhi. Both Amer Fort and the akhara feature in our 2018 "Colours of India" photography tour.
This is a portrait of Oliver, a good friend's son, who was our model at a creative portraiture workshop in February this year. Oliver has a natural flair for acting and poses well for the camera. I love the quiet, contemplative expression he's pulling here.
One of the gigs I undertook this year was to be a photography mentor for the Australian Photo Shoot Collective (APSC) here in WA. I ran a handful of model/lighting shoots at various locations in the Perth South, and this frame was from a shoot we did at Mosman Park, right by the river.
One of the most active photography groups in Perth is the Perth Photoshoot Group (PPG) which organises time-for-portfolio shoot events involving photographers, models, hair/make-up artists and stylists every month. I managed to find a Sunday free earlier this year to attend their "Film Noir" shoot and took this photo of Kieran, who has previously modelled in my workshops, and continues to be my go-to male model to this day.
I ran another photography tour to New Zealand's South Island in April this year; this is one of my favourite tours to run because the South Island is absolutely sublime in its beauty. There are places so picturesque that they steal your breath. I included a shot scouting trip at the end of the tour to look at a couple of new locations for next year's tour — these images were taken during the scouting trip.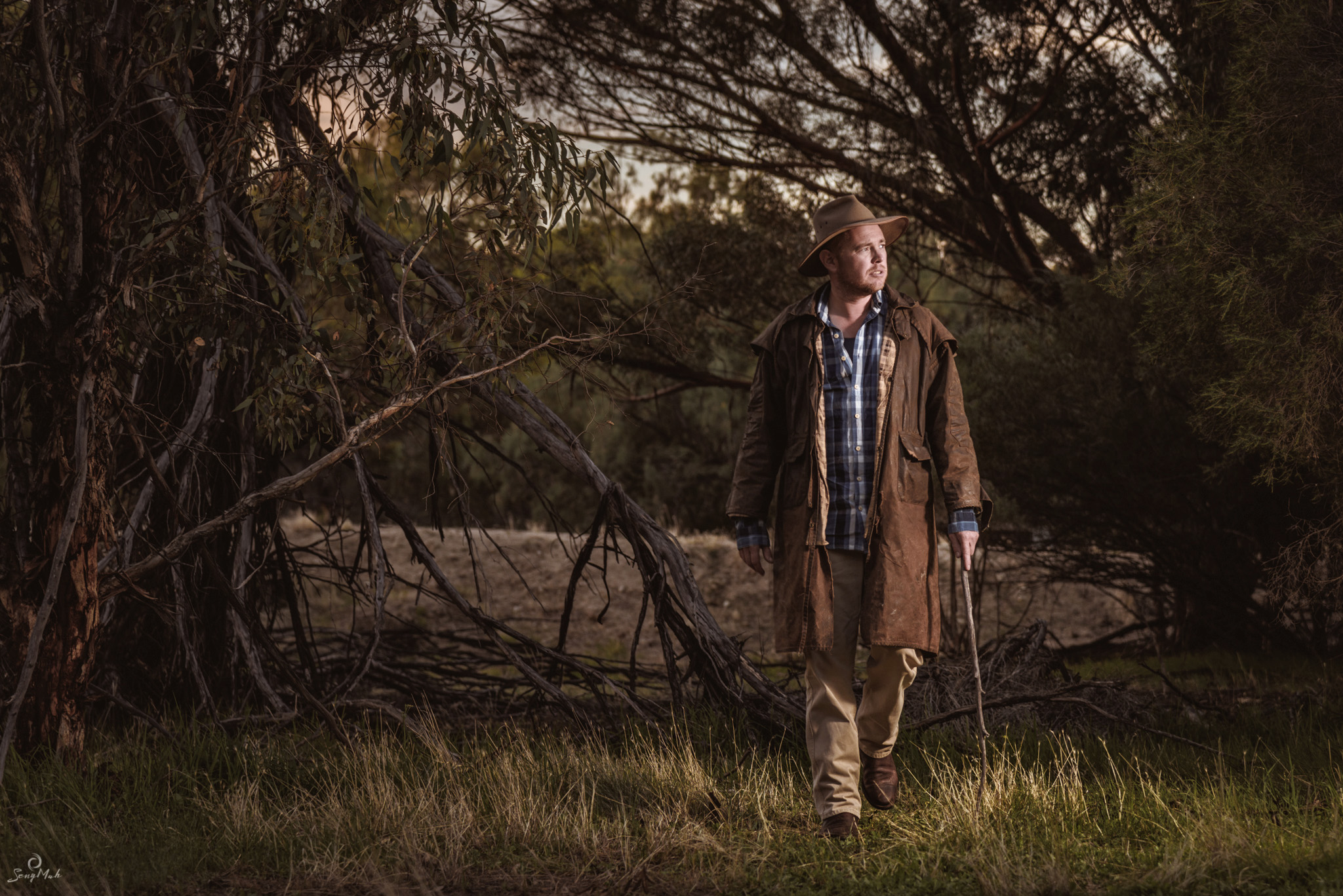 This has also been a year in which I began running workshops for regional photography clubs and groups, especially in the WA Wheatbelt towns of Beverley and Pingelly, which host their own groups of very enthusiastic and dedicated photographers. I was invited to Beverley earlier in the year to give a presentation on Lightroom to their photography group, and used this opportunity to do some off-camera lighting portraits with a rural theme.
For the last few years, I've been running annual weekend workshops at Balingup Heights Hilltop Forest Cottages. Located in the beautiful settlement of Balingup in the South West, Balingup Heights sits on the highest hill overlooking the valley. It's a great spot for a mini-break and an incredibly photogenic location for a range of different photography. The weekender I ran here covered pretty much everything from portrait photography to landscapes, night sky photography and more. In the last few years, the very doughty Craig Franke, has joined me in running this weekender. Craig's forte is macro and wildlife photography. This is a portrait of our model, Kirra, taken at the Golden Valley Tree Farm in Balingup. I felt that Kirra was really channeling a mysterious gypsy in this shot.
Near the middle of the year, I took a short holiday to Queensland, mainly to have a break after a very intensive start to the year and also to meet Mick Porter, a Brisbane-based travel photographer with whom I had discussed running tours. He and I ran a short off-camera-flash lighting workshop at Kangaroo Point, which was a lot of fun. I took a trip up to the Sunshine Coast and enjoyed the freedom of just driving around. This photo was taken near the town of Maleny in the hinterland, looking towards the Glasshouse Mountains.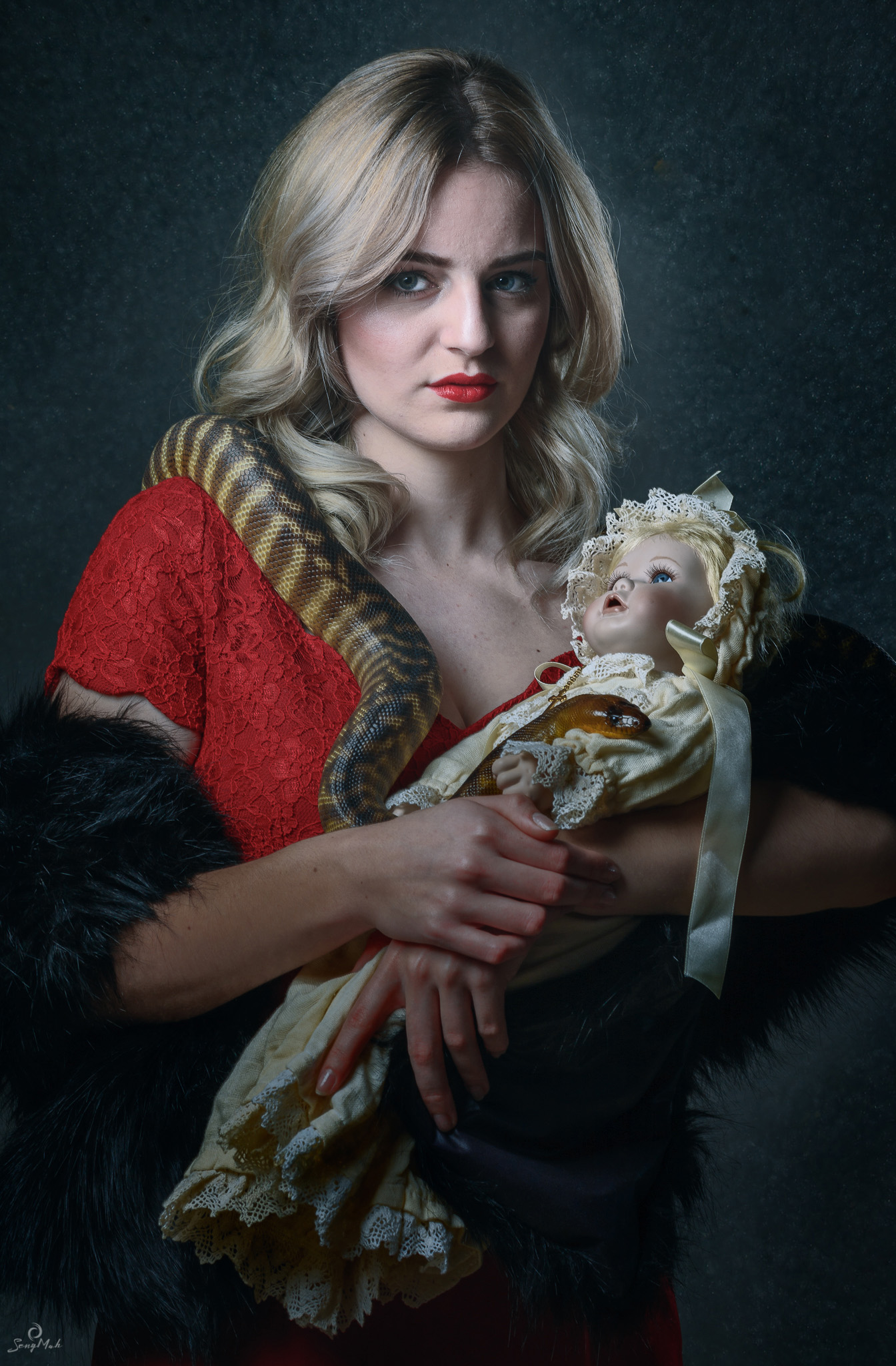 Another highlight of the year was running the Creative Portraiture workshop with Steve Wise at the Perth City Farm. We spent a day just having a lot of fun with participants, exploring ideas for creative portraiture, lighting, shooting and editing. These portraits are of our model, Bec and Pete. I wanted to create a slightly unsettling portrait of Bec. With Pete, he's such a charmer that it's easy enough to find some good light and put him in it! 🙂
I do a great deal of travel for work and business, so it's great to be able to go on a personal holiday and decompress. I confess that when I'm running a retreat or tour, my focus is really on making sure all participants are having a great time and are being supported in their photography, so I tend to make my own photography come second. It's thus refreshing to go on personal trips and just let me eye discover the lay of the land. This was taken at Pemberton Pool, a natural swimming pool, during a short weekend break there with some good friends. I think this was the only photography session I did during that weekend; the rest was spent enjoying the break and sipping some good South West WA red wine.
2017 was the Centenary of popular photography in Western Australia, and I was stoked to be involved in the formalities and celebrations at Government House. I ran a street photography walk for delegates at the event and we spent a good couple of hours exploring the streets and laneways of Perth. It was a great weekend — a great opportunity to connect with the photographic community and make new friends, such as this gentleman here, taken in the beautiful window light inside Government House.
On a whim, I decided to shoot a portrait project this year, where I would ask mates to pose with a lantern while wearing a bluey (singlet). This bloke here, Marra, was my first sitter for the project. He had just returned from three weeks holidaying in the Pilbara with his family and sported a fuzzy beard. Marra is about as Aussie as all get out, so I thought it would make an iconic portrait. The lantern was just there to add a bit of drama.
I ran three weekend photography retreats to the South West of Western Australia this year — basing them around Dunsborough, Yallingup and Busselton. These images are of three popular photographic locations there: Sugarloaf Rock, Quindalup Jetty and the Boat Ramp at Canal Rocks. I've since learned that the Boat Ramp has been closed due to posing a risk for users and is due to be replaced with something newer, and safer. It's a bit sad to lose a landmark of such character.
One of the projects I wanted to push for this year was to make professional photographic expertise and knowledge more available to photography enthusiasts. Over the last couple of years, I've been organising "Snap Happy Nights" at Team Digital, where we invite a professional practitioner who works in an interesting area to come in and present for groups of enthusiasts. One of the most entertaining presentations this year was by Alex Cearns of Houndstooth Studio. Alex's works covers the gamut of animal photography — from pets to wildlife. She supports a number of local and international animal rescues through her photography and spent the evening regaling us with tales of the antics of the animals she photographs.
Sometimes, the most dramatic images are obtained through pure happenstance. I had driven to Cottesloe to visit a mate who was staying at the Ocean Beach Hotel. As I was early, I headed down to the beach and saw that the winter storm was rolling in. The wind was intense and I had to make sure my tripod was properly stabilised on the beach to avoid it going the way of Mary Poppins's umbrella! This is one of my favourite images from the year.
I sometimes come up with whacky ideas for portrait shoots and I'm lucky to have mates who are happy to go along for the ride and "model" for me. My good mate, Craig, who also runs the macro photography workshops for Venture and who will be joining me as co-instructor on the Kenya Wildlife Safari in 2018, agreed to be covered in clay and have a python draped over him for this shoot. It's one of my favourite portraits from this year. NB: Clay is all fun until you have to clean up clay dust particles from your black backdrop and wooden studio floors. 🙂
This year, that Mad Melbournian, Glynn Lavender of Creative Photo Workshops, visited Perth again and we ran the "Winter Wheatbelt Shootarama" in Beverley. We spent a weekend with our guests shooting portraiture with natural light and flash lighting, along with sunrise and sunset landscape photography sessions overlooking the lakes and canola fields. Here is our model, Bec, in a stunning red dress that Glynn brought all the way from Melbourne (the man has a penchant for long flowy dresses… 🙂 ).
One of WA's newest camera club, Peel Photography Group, invited me to run a mini-workshop on lighting for them. It was a lot of fun and we set up three lighting stations, so that their members could try their hands at a host of different creative lighting. This is the grandson of one of the members, acting all cool and streetwise in this dramatic lighting set up.
For something a little different this year, I thought I'd run a cooking and photography class. I'm very average at cooking, so I partnered up with Spice Mama's Bombay Cooking Classes to run the "Spices of India" cooking and photography workshop. We learned how to create Bombay street food with Shaheen Hughes and her Mum, then photographed them before tucking into the delicious Indian delicacies! I had planned to run another one this year but, as it happens, became very busy with other workshops and trips and ran out of time. Perhaps I'll run another one in 2018.
2017 was also the year that I started running events for Nikon Australia. Joining me was the always affable Dale Neill, who knew how to turn a story as much as he knew how to nail a shot. We had a ball running these events in Fremantle — from a Twilight Shoot to light painting events and heritage walks. Stay tuned for more Nikon events in 2018!
This year, I also partnered up with Dale Neill and photographers Nigel Gaunt and Michelle Keyt, to create the Fremantle Centre for Creative Photography — a hub of photographic events, talks and activities based in and around Fremantle and Perth. Dale and I ran a Nikon Day at the Federal Hotel, where we invited professional and experienced Nikon photographers to run photo walks, give presentations and more. We then had our formal FCCP launch over the first weekend in December this year at Notre Dame University — a very exciting and successful weekend that engaged, energised and inspired local photographers with diverse range of talks and mini-workshops. The above images were taken as part of the photo walks and mini-workshops we ran for both the Nikon Day and the FCCP launch.
I made another trip to Pingelly this year, to run a flash photography workshop for the Pingelly Photography Club. We spent an awesome day shooting with two great local models, using both TTL on-camera flash and creative off-camera flash lighting. As you can see, the lantern made a re-appearance. Pingelly and Beverley have great shooting locations and I look forward to returning there in 2018 for more photography!
In late August this year, I took a trip to Bali with a mate of mine, with the intent of heading outside of the tourist spots and to see what we could find. We stayed at some remarkable places in the highlands and around Ubud and met many locals during our time there. Here are a couple of portraits from this trip. It was really enjoyable getting away and just being able to shoot for yourself.
I had a lot of fun using the Elinchrom ELB battery packs with their hi sync heads that allow the lights to sync when shooting at very fast shutter speeds. These images were taken at a workshop I ran at Team Digital about using the ELB400 and Hi Sync head. We worked with fitness model and WBFF Pro, David Kearns, who was our model at this workshop.
Halloween is always a great deal of fun when you have a studio. This year, I invited some friends over to dress up and have some scary portraits taken at Venture Studios in Fremantle.
It's been a year of travel for me, capped by a short photographic trip to Tasmania, with another photography mate of mine. We visited Hobart, Cradle Mountain, the Bay of Fires and Richmond, and spent mornings and evenings taking photos of Tassie's remarkable landscapes. I also had the opportunity to meet Tasmanian wilderness photographer, Cam Blake, who runs epic Overland Track photography hikes there. There are plans for Cam and I to run a landscape/wilderness photography tour in Tasmania in 2018/19, so stay tuned…
Over the last month, I've come to know the artists at the J-Shed Collective, who run a number of art-based events at J1, including live drawing classes. Our conversations turned towards the possibilities of running art nude sessions for photographers there, and we're about to start our mini-shoot sessions there. This is one of the artist organisers of the J-Shed Collective events modeling for me as I tested the natural light within the shed.
As this year draws to a close, I found myself hanging out with friends a lot more and coming to learn the value of having good mates and an awesome support network of family and friends around you. This is a portrait of a good friend of mine, Tony, taken in my home, using a simple strip box lighting. If you visit, chances are you'll be dragged in front of some lights and having your portrait taken.
I create a Christmas card every year that I send either digitally and in hard copy. This year, I decided to do a "Bush Santa" theme and, as always, called on my mate Marra to be my model. Marra has actually performed as Santa at a number of community events, so he was a shoo-in for the role. Here's an out take from one of our Santa shoots up in the hills.
I ran a mini-workshop on art nude photography at the J-Sheds in Fremantle in collaboration with Rob and Connie of the J-Shed Collective. Rob and Connie are artists who work to engage the community with the Fremantle Arts Scene. They also run several live drawing classes (where they also model). This was a pretty challenging shot to set up as the both of them had to position themselves on the rope, to create balance and tension.
Taking the #ELBChallenge and shooting with the incredible Hi Sync lighting with the Elinchrom ELB400 — a portable lighting system that lets me shoot at fast shutter speed with off-camera flash. Here is Ben getting some air time in the bush in the Hills of Perth; lit camera-right with the ELB400.
Just as my first photo taken on 1st January 2017 was of my Scottish buddy, Al, so one of the last portraits I've taken this year is of Al… Taken in natural light in the studio as we were having a go at experimenting with different kinds of lighting. I enjoy going off the beaten path when it comes to lighting; for me, it makes the act and art of photography more interesting when we are creating our own effects instead of emulating what is tried and true, even the trieds and trues promulgated my the so-called Masters. I would rather my portraits convey feeling and emotion, instead of glamour and beauty.
And this is the last formal photo taken in 2017 — from an Elinchrom ELB400 Hi Sync shoot with dancer, Holly Targett, in Bunbury on the 30th December. Holly is a fantastic dancer, who tours with Circus Joseph Ashton around Australia. She's energetic, ebullient and an absolute joy to photograph. Holly was only in town for a week or so over the Christmas holidays, so when I visited Bunbury with the ELB400 and HS head in tow, it was a great window of opportunity to work with such talent!
And that's it for 2017. It's been a jam-packed year indeed! Have a wonderful New Year, and see you at one of our workshops, events or tours in 2018!!