Is the Fujifilm X-T100 the Perfect Beginner's Travel Camera?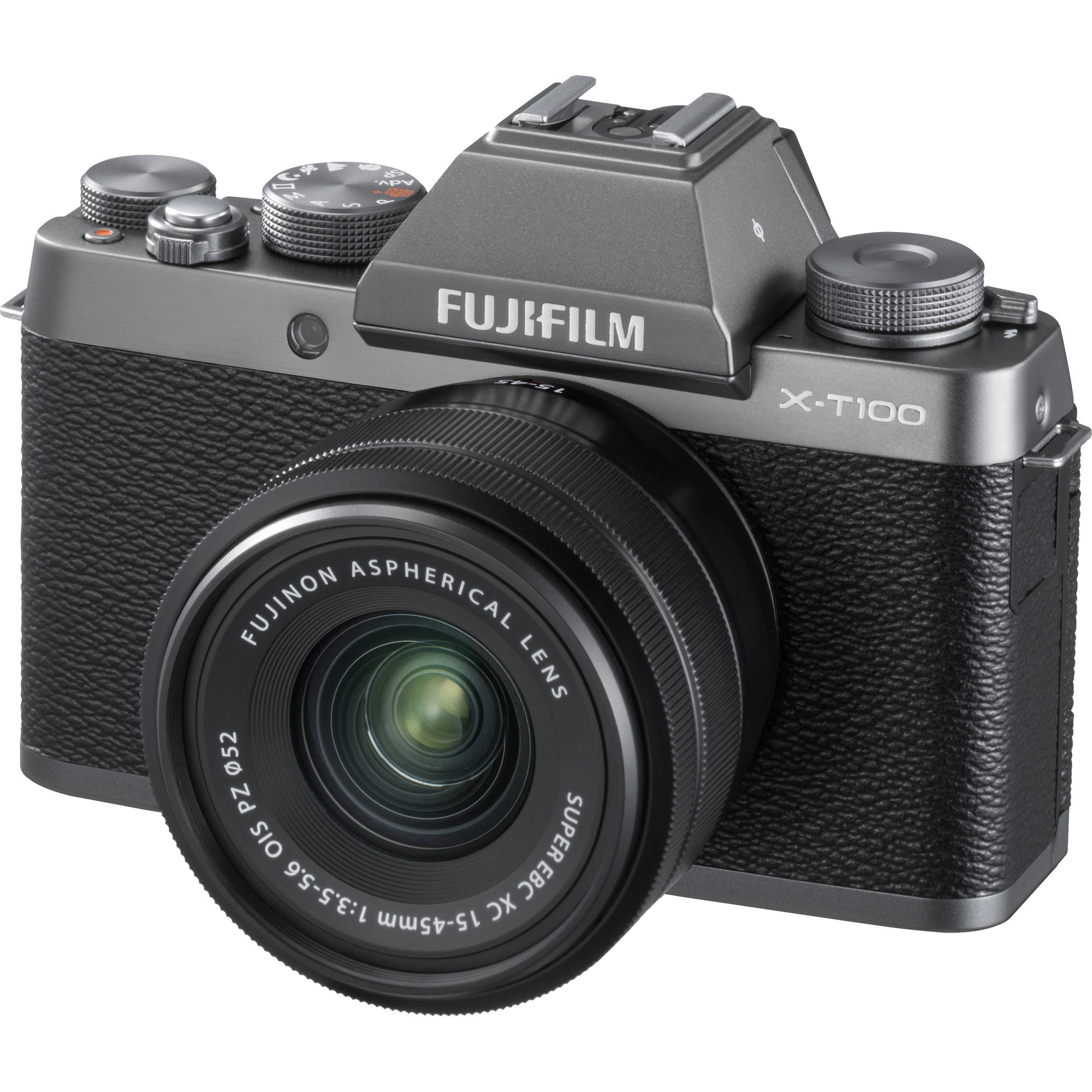 There's been a recent rise in the popularity of mirrorless cameras by photographers keen to take advantage of these cameras' smaller, more compact and lighter builds, especially for beginner photographers looking to avoid heavier, bulkier DSLRs. Up until recently, choices have been limited to the Olympus OMD entry level systems (the EM10 Mark I and II), a couple of Panasonic Lumixes and perhaps the Sony A6000 or A6300.
Until Fujifilm entered the game with the Fujifilm X-T100.
To be honest, I never warmed to the Olympus OMD system's complex interface. It's multi-tiered menu, multitude of customisable options and complex quick menu setup systems can be confusing and off-putting for beginners. There's been many a time during the courses and workshops I've run, that beginner Olympus users (and even some intermediate level users) have approached me with looks of confusion on their faces because they have changed something on their OMD cameras and can't work out why the camera wasn't doing something it was supposed to be doing. And don't get me started on the Panasonic Lumix. 🙂
Which is why I'm putting forward that the Fujifilm X-T100 is pretty much the perfect entry level mirrorless camera on the market.
The Fujifilm X-T100 is one of the smallest mirrorless bodies I've handle. It's around 440 grams (body only) and 121 x 83 x 47 mm in size — perfect for small hands and compact enough to be put inside a small bag or a large pocket (when paired with a small prime lens such as the pancake-sized 27mm f2.8 Fujinon lens). It packs 24.2MP which puts it up there in terms of image quality and resolution as the other big kids in the field.
Two scroll wheels,a customisable function button and customisable dial form part of the great X-T100 interface
Unlike it's older siblings, the X-T100 features a traditional mode dial (with scene mode options, along the Programme Mode, Aperture Priority, Shutter Priority and Manual Exposure Mode) that lets you flick between your favourite modes to shoot in, including easy-to-use, point-and-click automatic modes. You can tell that its has been designed to keep its interface as clean and accessible as possible, with the four button controller at the back clearly labelled to tell you what each button does.
The touch LCD and easy access buttons at the back of the X-T100
To top it off, this entry level camera has two scroll wheels! Most entry level DSLRs feature only one scroll wheel, requiring the user to press and hold a button while scrolling the wheel to activate or dial in a different setting. The X-T100's scroll wheel simply means that it's easy to change your Aperture and Shutter Speed values in Manual Exposure Mode. Everything is pretty much at the tip of your fingers!
A 3-way tilting touch LCD screen makes it easy to shoot and compose when you can't always have the viewfinder to your eye. The screen/electronic viewfinder features a 91 point (customisable) hybrid focusing area, which is one of the firsts I've seen in an entry level camera.
A big bonus for users is that the X-T100 features customisable function buttons (one of the first things you should do is set the top function button to one of the settings you change the most when shooting eg. metering/photometry, ISO and so on) and a customisable quick menu, so you can put the settings you often change into the easy-access menu system. The top left dial (called the Function Dial) can also be customised to let you change settings quickly (recommendation: set this to either change your ISO or exposure compensation, depending on which of the two you change the most when shooting).
The X-T100 also has most of the functions available in its older siblings (save that the longest shutter exposure you can set is 30 seconds, not 15 minutes) and focus and image quality if great all around. It almost competes with the Fujifulm X-E3 for size, weight and functionality, and the X-E3 is a few years old now. The overall product design, image quality and focus functionality of the X-T100 makes it perfect for travel, street or documentary photography — it's the kind of camera that lets you shoot very quickly and intuitively.
In a nutshell: I love the X-T100 for it's size and portability — this is a camera you can use to shoot one-handed; but I also love it because it's the kind of camera that you can use as a beginner to learn photography and to grow with it. It really packs pretty much all the function you would expect to find in a bigger, bulkier and more expensive DSLR. And for fashionistas, it comes in three styles: silver (for a vintage, classical look), black (for a sleek, modern look) and champagne (for a snazzy yet classical vibe). 🙂
You can purchase the X-T100 with the kit zoom lens (15-45mm focal length range) but here are some suggested lenses to add to your collection:
23mm f/2 prime lens, or 27mm f/2.8 prime lens for street photography
50mm f/2 prime lens for portraiture
50-230mm f4.6 – f/6.7, or the 55-200mm f/3.5 – f/4.8 zoom lens for telephoto
If you're in Perth, you can pick up the X-T100 with the 15-45mm XC lens (kit lens) for under AUD$799 at Digidirect in Cannington or Camera Electronic (Stores in Murray St and Stirling St, Perth).
Thanks to Kyle from Digidirect Cannington for letting me spend some quality time with the Fujifilm X-T100.