Photographing the Landscapes of Tasmania
I've recently returned from running the Tasmania: Landscape Photography Tour with wilderness photographer and local Taswegian, Cam Blake. Our "Apple Isle" is famous amongst photographers for its diverse natural environments: alpine highlands, temperate rainforests, rugged coasts, roaring falls and deep wilderness.
I've known Cam via social media for a few years now and we caught up a couple of years ago while I was in Tasmania. As often happens, when two like-minded photographers meet, ideas begin to generate, and this landscape photography tour was born!
We timed the tour to time it with the change of colour in foliage during autumn, particularly for the turning of the fagus, Australia's only indigenous deciduous plant. We were blessed with great photographic weather for much of the tour — the kind of weather that lights up clouds in the sky while providing appropriate dramatic lighting when required.
Our tour kicked off in Launceston, where we picked up our guests with our trusty mini-bus, and headed for Cradle Mountain, where we spent two days chasing the light in one of Tasmania's most commanding landscapes. We shot the light on the peaks of Cradle Mountain across Dove Lake, at the iconic boat shed and also chased waterfalls (despite what the song says) in the temperate forests of the region.
From Cradle, we headed East towards the Bay of Fires, stopping at another Tasmanian landscape icon, Liffey Falls, for some stunning photography of the multi-levelled tiered falls. Surrounded by lush rainforest, Liffey Falls is very picturesque and you could be forgiven for thinking that you're the only one there in the forest glade, surrounded by the surging roar of cascading water.
The Bay of Fires is one of my favourite places to shoot in Tasmania. The rocks along this rugged coast are encrusted with a species of lichen that turns them orange and red, making them great subjects to use in the foreground of your frames. The sparse trees that grow from clefts in the rocks add to the drama of the scene; backed by a vibrant sunrise or lit by the last glow of sunset, they present amazing scenes for both our eyes and lenses.
The region also boasts some of the most amazing temperate rainforest walks, where winding trails take you through tall stands of tree ferns, uncovering winding streams bordered by moss-covered rocks.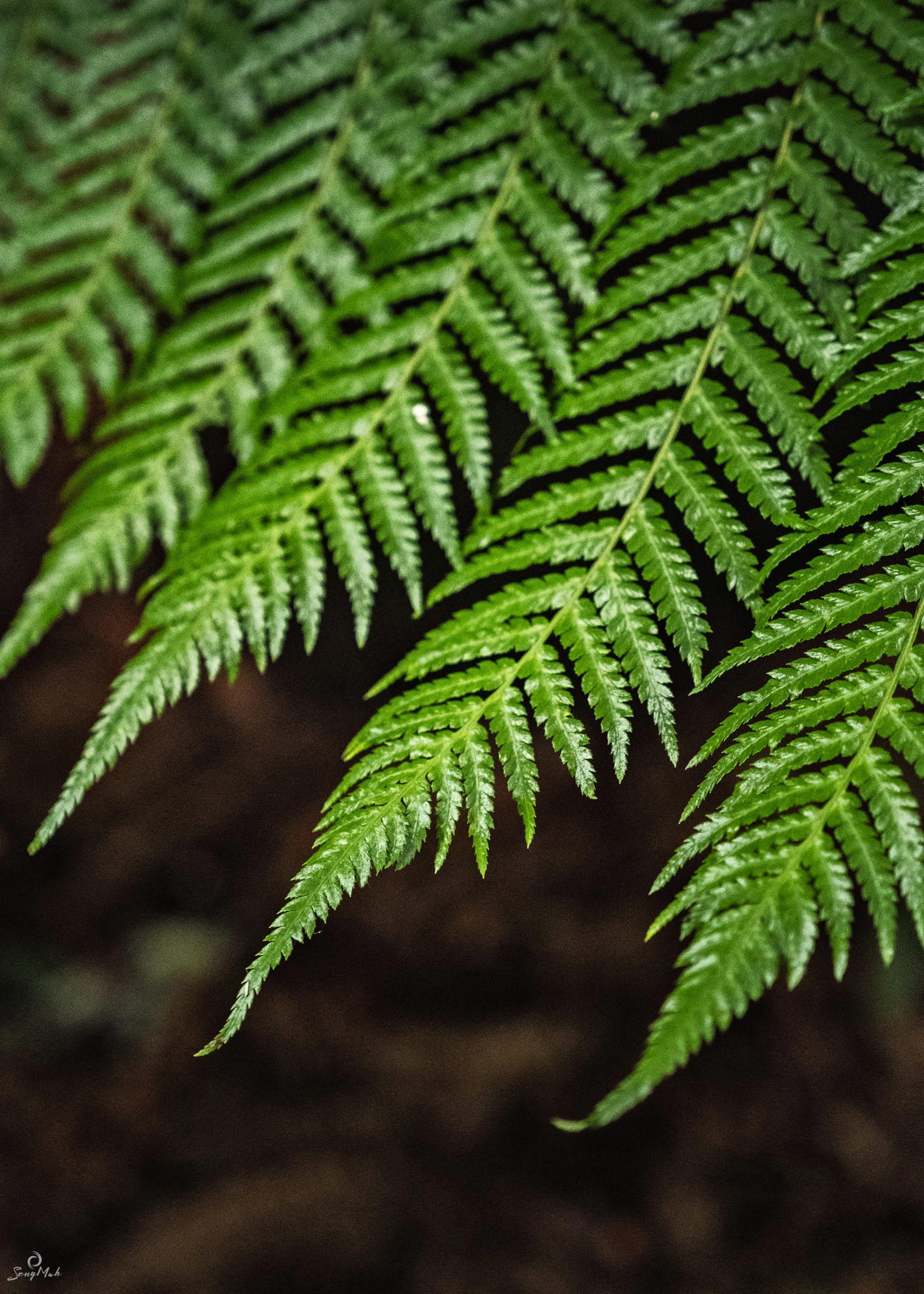 From the Bay of Fires, we wound our way south to Freycinet Peninsula, where the dramatic Hazards mountain range rises from across the sea. You have open beaches here with views across to the Hazards, or craggy coastlines with the same red-encrusted rocks found further north in the Bay of Fires. We stayed at a beautiful location at Swansea, in beach chalets overlooking the Hazards in the distance, which made for a great spot to photograph the landscape at sunset.
We then headed to Hobart, with a stopover in the historic town of Richmond, the home of Australia's oldest bridge.
At Hobart, the weather settled in and we were treated to snow at Mount Field National Park. Walking through the forest trails, surrounded by trees blanketed in snow, is a remarkable experience. The fall of snow creates a whisper that pushes through the silence as you make your way past stands of fagus and pandani trees. Mt Field is also home to two iconic waterfalls: Russell Falls and Horseshoe Falls, both a very accessible walk (and a bit of a climb) to reach.
We capped off our tour with a sunrise shoot at the Tesselated Pavement near Eaglehawk Neck, about a fifty minute drive from Hobart. This landscape, scoured by natural forces and erosion into a pavement like structure, makes for great photography either at sunrise or sunset; where there are plenty of opportunities to capture reflections in the "pavement".
This was a truly terrific tour — with a lot of laughter and fun to be had over dinner and drinks while talking about photography and epic adventures! Cam and I are running another tour in Tasmania in 2020. Why not join us?