Lagoon Light
The Cocos (Keeling) Islands look like a tropical island paradise. It is; and it is also a paradise for landscape and seascape photographers! The islands are an atoll, forming a ring around a central lagoon where gaps between the islands connect the lagoon to the Indian Ocean.
It's these lagoons, shallow, crystal clear and with mirror surfaces, that provide inspiration for landscape photographers.
Fringed by swaying coconut palms and with views of the sky, the landscapes around the lagoons provide stunning photographic opportunities.
I spent many sunrises and sunsets shooting at various lagoon beaches on West Island (one of the two habited islands in the Cocos Keeling Islands — the other is Home Island, where the capital, Bantam, is located). Offshore islands make for very interesting mid-point visual elements, and the sky lit by the light of the rising/setting sun provides a stunning backdrop to the island diorama.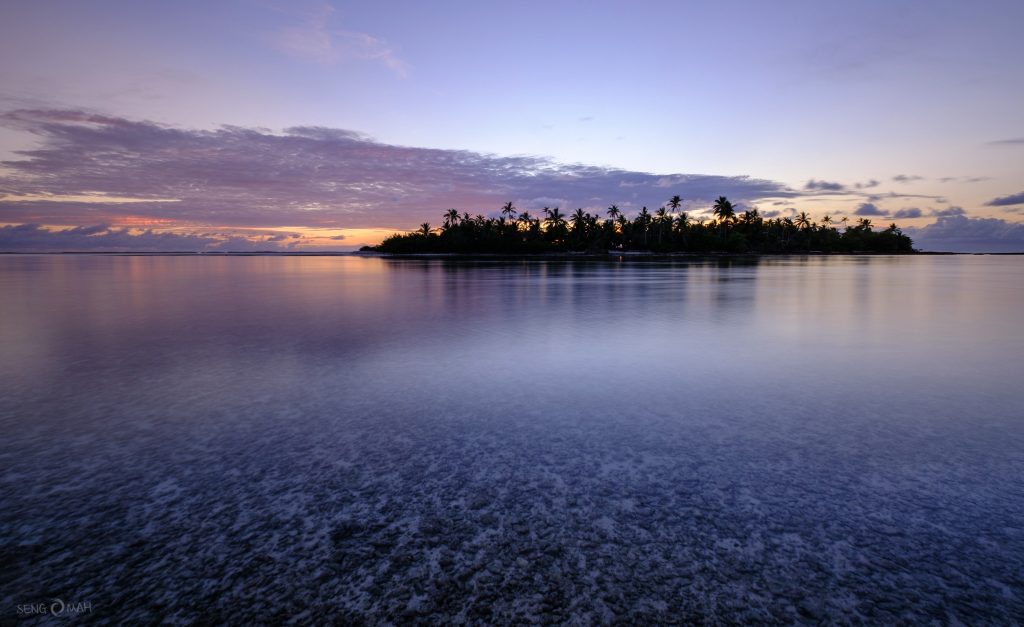 The water in the lagoons is clear, shallow and teeming with reef life; early in the morning, reef sharks and turtles hunt and graze in the shallows, while schools of fish form ripples that sparkle like starlight across the still water.
A most memorable experience of our photography tour to the Cocos Keeling Islands is a motorised canoe trip to the outer islands of Pulu Belan Matar and Pulu Atas (South Island) — stunning white sand beaches ringed by crystal-clear waters warm enough to sit in and enjoy a glass or two of champagne or lemonade. You'll truly be living the #lagoonlyfe when you join us on this trip!
If the time is right, you can also catch the Milky Way core rising above the offshore islands, which makes for some breath-taking photography.
The Cocos (Keeling) Islands is truly Paradise Found for photographers!
Next: We visit Home Island and the village of Bantam (its tiny capital), home of the Cocos Malays!