Experience a photographic adventure in a land famous for truly iconic images of Africa. This photography safari in Kenya is your gold ticket to experience and photograph this vibrant land of sweeping savannah, teeming with wildlife, rugged landscapes and truly exclusive travel and wildlife experiences.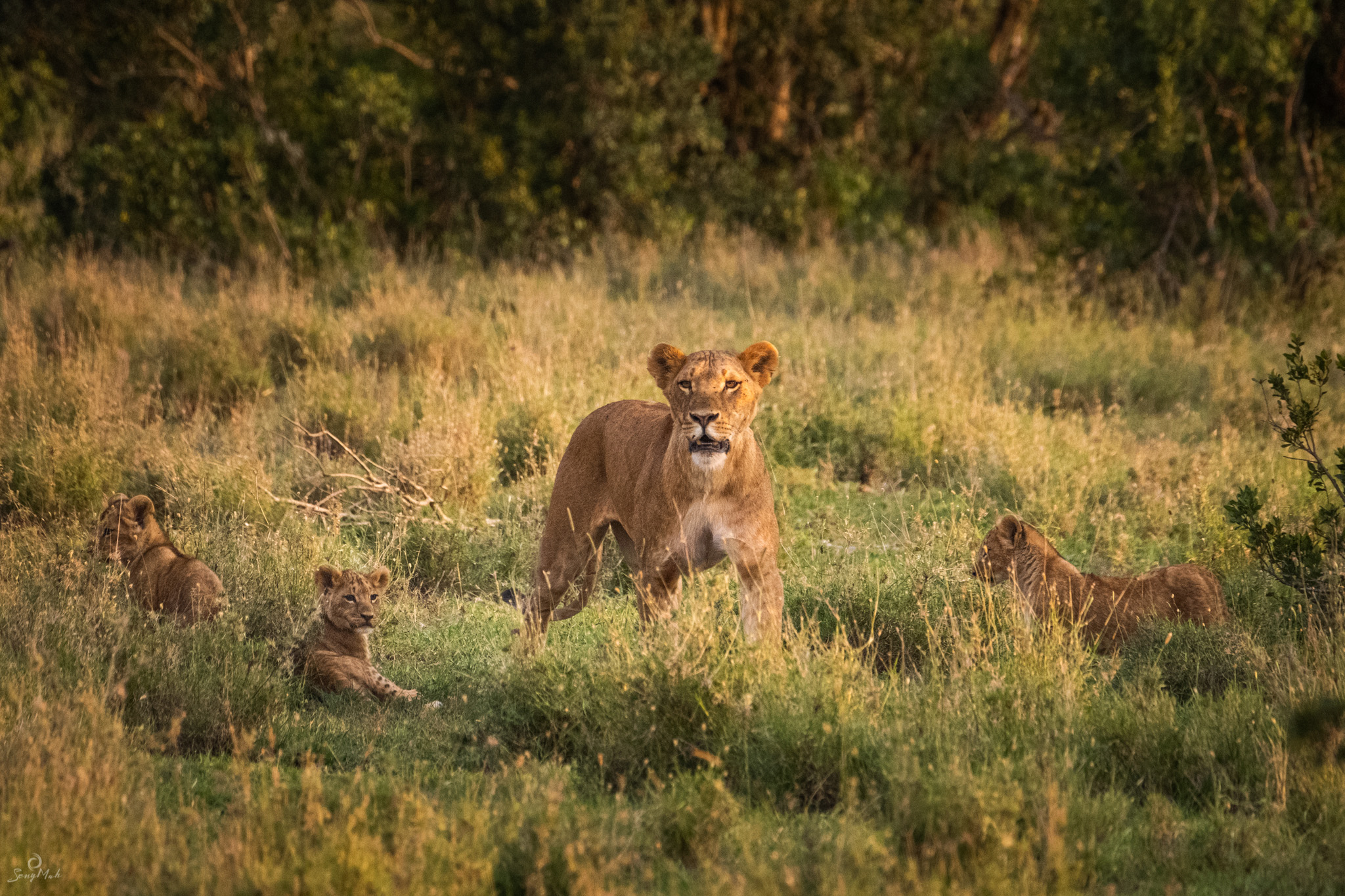 Tour dates: 17 – 25 August 2023
Tour length: 9 days
Location: Kenya (3 national parks / conservancies). Tour begins/concludes in Nairobi.
Led by: Seng Mah
Maximum guests: 8 (Waitlist is now open)
This tour is suitable for photographers of all levels.
Pace: Very easy and comfortable. From pick up at Jomo Kenyatta Airport to drop off, you'll be transferred from all locations in this tour.

Join us for an unforgettable wildlife photography safari in Africa. You will never feel closer to the wild, beating heart of Africa with our itinerary, which is full of unmissable experiences and photographic opportunities!
There is nothing quite like setting your eyes on wild animals in their natural setting: finding close-knit families of elephants interacting with each other on river banks, following herds of giraffes as they canter through tall grass, watching a pride of lions angling in for the hunt, wild hyenas fighting for prey, leopards recumbent on tree branches, herds of antelopes, impalas and gazelles spread out before your very eyes.
And because this is a photography tour, you'll enjoy the guidance and support from Seng Mah during the tour and be rewarded with professional-quality images that others can only daydream about taking. This is the stuff of dreams are made of and you get to live and photograph it for eight glorious days!
Traveling in comfort in a 4×4 vehicle with open windows and tops, you will have the perfect opportunity to view and photograph the wildlife of three reserves in Kenya: Ol Pejeta, Lake Nakuru and the Maasai Mara. Each reserve features its unique environment and wildlife, from the open plains of Ol Pejeta to the lakeside forests of Nakuru and, finally, the legendary grasslands of the Maasai Mara, where you'll find yourself at the centre of the great wildebeest migration.
Our English-speaking local guide and driver will be at hand to share their knowledge of wildlife, their habits and habitats, and you'll learn how to improve your photography with Seng. You'll have ample opportunity and room to shoot as we only take five photographers per vehicle, ensuring that every photographer has access to a window and a view out of the top of the jeep to make sure that you get to capture the enviable close-up shots of wildlife.
Features
An African photographic safari is a bucket list item for many. What differentiates this from your typical tourist safari is the care and attention that has been put into crafting the photographic itinerary for you and ensuring that you travel and live in comfort during this tour.
Only five guests per 4×4 vehicle to ensure you get a window to yourself and all the room you need to take great photos..
Knowledgeable, experienced and professional English-speaking drivers who have been trained by our tour partners, African Travel Specialists.
Personalised photography teaching and support during the tour. You'll be learning the professional tips and techniques for taking great images and leave the tour with a whole new set of photographic and visual skills and knowledge!
Early starts and late afternoon finishes on our game drives to ensure that you photograph in the best light and from the best angles, and get to view the habits of wildlife at different times of the day.
Accommodation (lodges and camps) situated right inside the wildlife reserves and national parks.
Safety and security that is assured, as your itinerary has been developed in partnership with African Travel Specialists to ensure that your travel is worry-free and comfortable.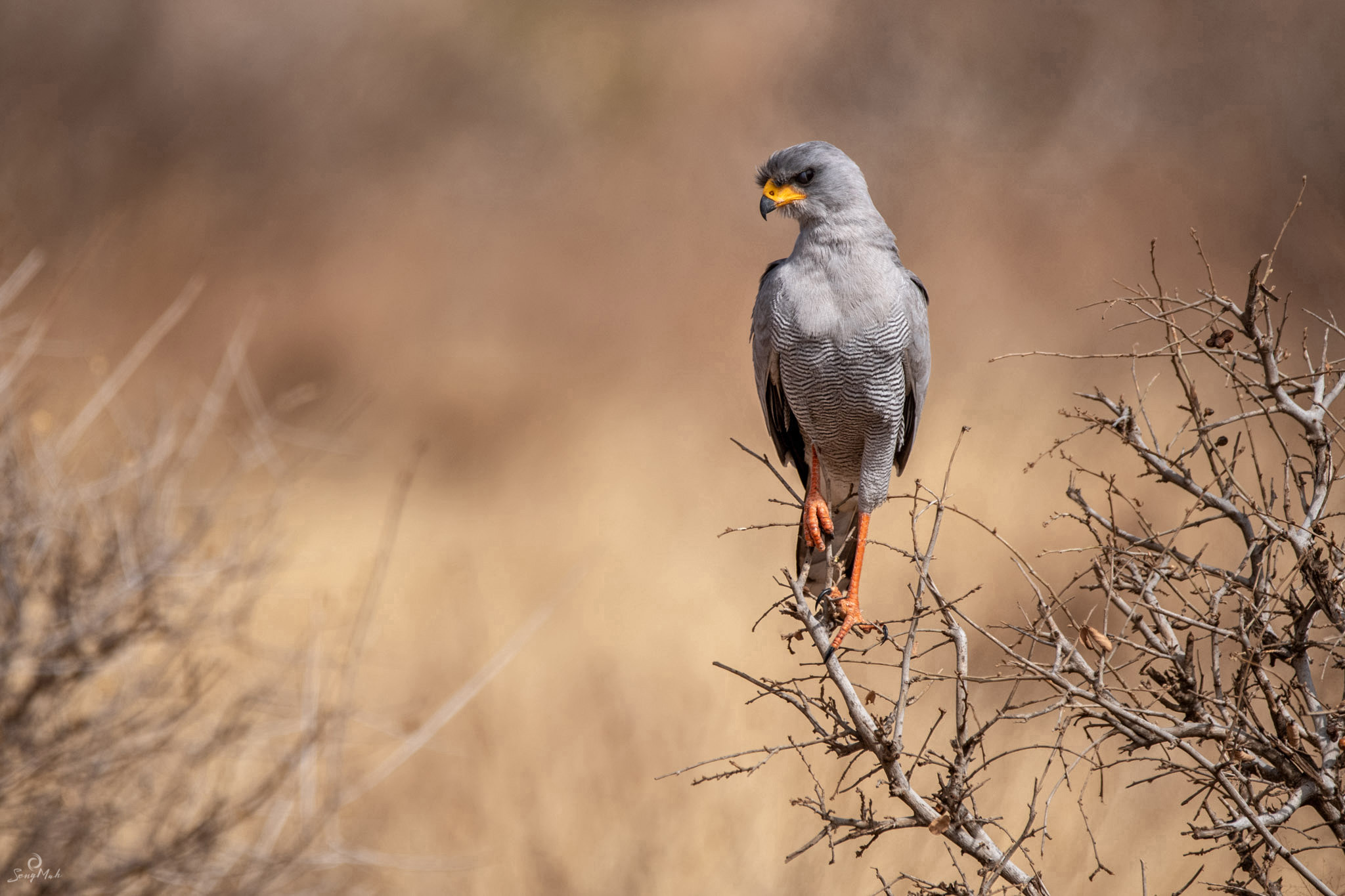 Tour Highlights
DAY 1: NAIROBI
On arrival at Nairobi's Jomo Kenyatta Airport, you'll be met by a representative from African Travel Specialists and transferred to your 4-star hotel situated near the airport. This way, we avoid Nairobi's famous traffic jams and ensure that you are quickly settled in comfortable lodgings after your long flight to Kenya.
We kick off a tour with a meet and greet where we'll discuss the exciting itinerary we have ahead and get everyone set up on how best to use your camera and lenses when photographing wildlife. Our accommodation in Nairobi is at the Four Points Sheraton (bed and breakfast only).
DAYS 2-4: MAASAI MARA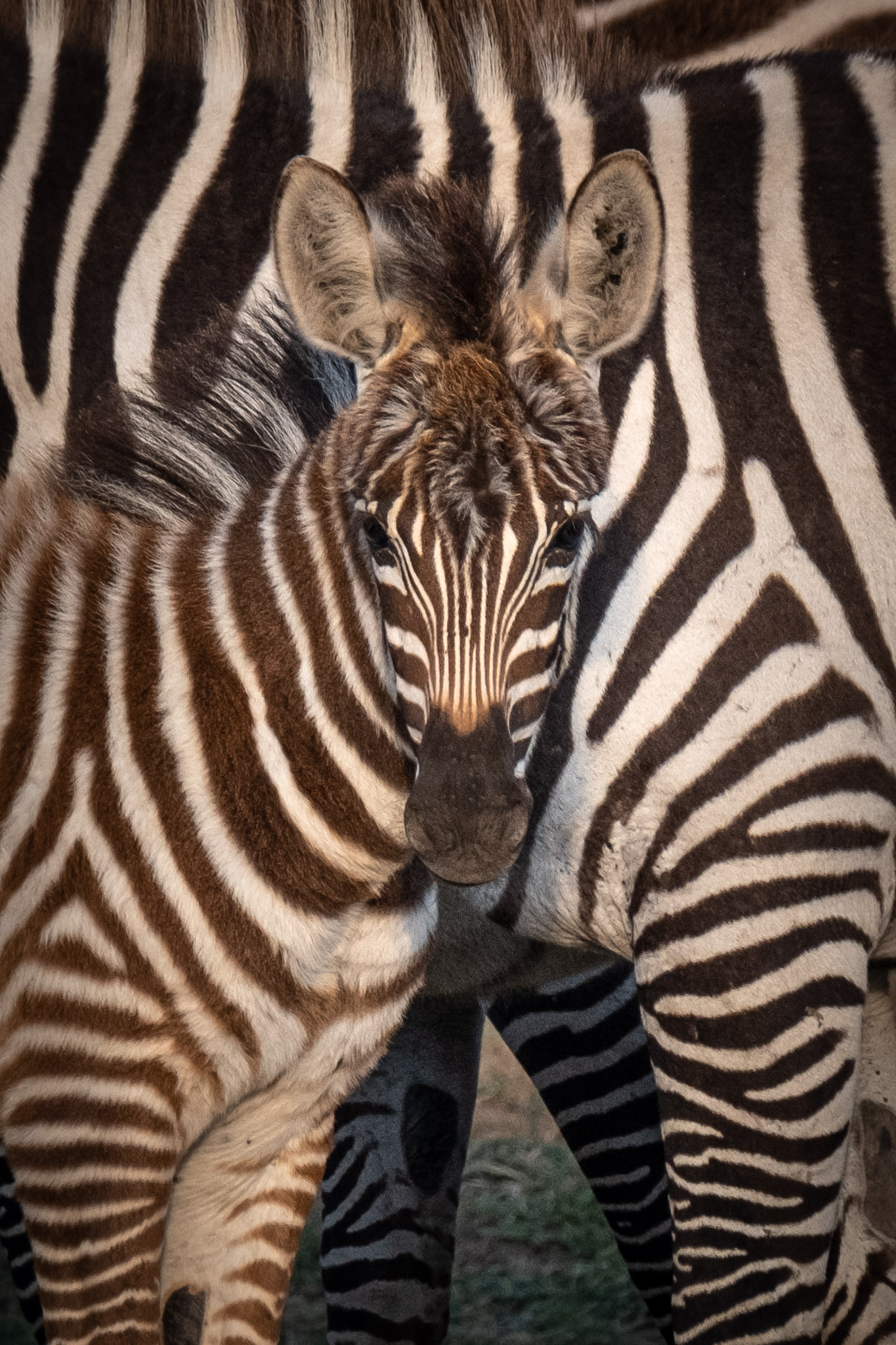 The Maasai Mara is our first destination on this photography tour. The "Mara" is everything that we imagine when we think about iconic Africa. It's a land of sweeping savannah and grasslands where herds, packs and prides roam free in the tall grass or amongst flat-top acacia trees.
Our time here will be filled with stunning photography on our game drives with the Great Migration underway. At this time of the year, large herds of wildebeests and zebras migrate through the grasslands in search of food and they may even undertake a few perilous crossings of the Mara River!
The Maasai Mara is where you will have the opportunity to see and photograph iconic African wildlife in their natural environments — herds of elephants, giraffes, lion prides, leopards, hyenas, cheetahs and more. We'll be trailing elephant herds to photograph the way elephant families interact; you'll thrill to the sight of lion cubs at play while their mothers (and father) watch protectively over them.
A special part of our experience in the Mara is a visit to a Maasai village, where we will be welcomed by the leaders of the village and made to feel a part of the community. This is your perfect opportunity to photograph portraits of the Maasai people and their bright and colourful clothing and beads. You'll connect with the villagers and learn about them, their culture and lifestyle in a way that's intimate, hands-on and engaging.
You will also have the opportunity to participate in an optional hot-air balloon experience in the Maasai Mara, where you will soar above the plains at sunrise and watch the land unfold below you. The hot-air balloon experience includes breakfast in the open at the conclusion of your flight. This is an optional experience that can be added to your tour — see below for details.
You will enjoy three nights at the Mara Serena Lodge, poised high on a hill overlooking the plains of the Maasai Mara, with views of the famous Mara River. You will enjoy full board (breakfast, lunch and dinner) included at the Mara Serena Lodge.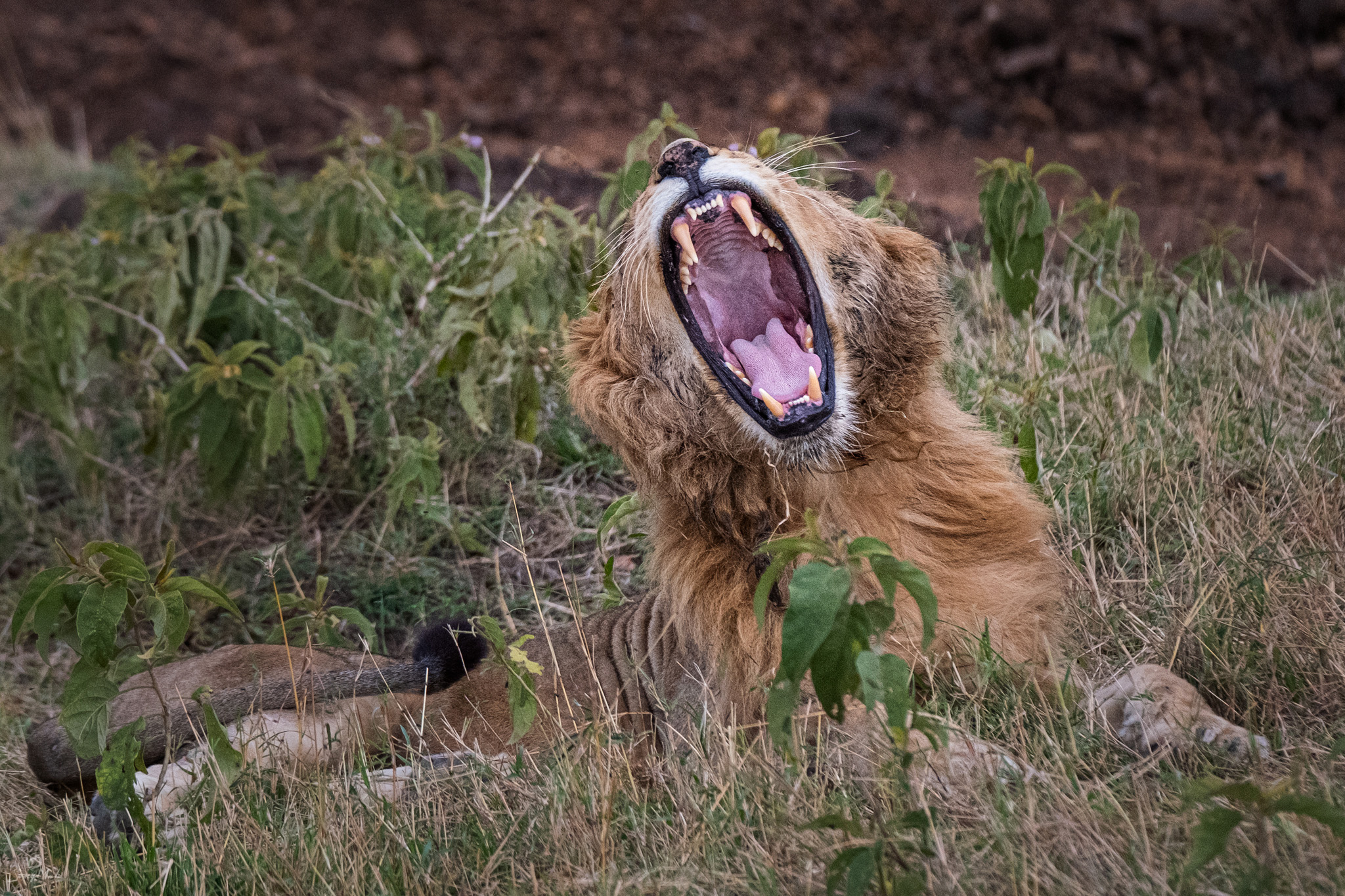 DAYS 5-6: LAKE NAKURU
Lake Nakuru is a lush national reserve rich with wildlife, including both the white and black rhinoceros, giraffes, zebras, cape buffaloes and an abundant host of birdlife. When lake waters are high, hundreds and thousands of flamingoes flock to its shores to feed, bringing vibrant colour to this unique environment. Combining forest settings with open plains and rolling hills, Nakuru is a wildlife photographer's wonderland!
Lake Nakuru is also home to one of the rarer wildlife phenomenon that you can experience in Africa: tree-climbing lions. These lions are known to climb trees to wait on its boughs for unsuspecting herds of zebras or antelopes. Their perches also help them escape herds of cape buffalo, one of the few animals that can frighten the majestic lion!
Our accommodation is Lake Nakuru Lodge, set in lush gardens and forest surroundings with an expansive view towards the lake. Waterholes adjacent to the Lodge mean that you can view wildlife coming to drink and graze while you enjoy a refreshing drink from the bar, restaurant or poolside. You'll enjoy full board (breakfast, lunch and dinner) included at Lake Nakuru Lodge.
DAYS 7-8: OL PEJETA CONSERVANCY – SWEETWATERS CAMP
The Ol Pejeta Conservancy is a beacon of hope in the preservation and conservation of African wildlife and it is for this reason that it features in our photography tour. It is the largest black rhinoceros sanctuary in East Africa and home to 78 black rhinoceros. It is also the site of the conservation of the highly endangered Northern White Rhinoceros, of which only two females of the species remain.
Our game drives at Ol Pejeta will focus on photography of these very unique and endangered species in their natural habitat, as well as a diverse range of East African wildlife, including the "Big Five" species. This conservancy has a higher wildlife-to-area ratio than any Kenyan National Park and is at the forefront of Kenyan wildlife conservation. Our visit to Ol Pejeta also includes a visit to a remarkable chimpanzee sanctuary at Ol Pejeta, which is the only place in Kenya where you can view and photograph these highly endangered apes.
Our accommodation at Ol Pejeta is the Sweetwaters Serena Camp, boasting 39 luxury thatched roofed tents each with their own private verandah overlooking a waterhole, giving you plenty of opportunity to see wildlife and birdlife visiting the the waterhole. You will enjoy full board (breakfast, lunch and dinner) included at Sweetwaters Serena Camp.
What's Included?
All accommodation during the tour.
Airport transfers on your group's arrival and departure during the tour itinerary (Note: this inclusion is for Day 1 and Day 9 group arrivals/departures as per the tour itinerary; transfers for individual arrivals/departures at different times are not included in the cost of this tour).
Breakfasts, lunches and dinners at the safari lodges (Day 2 to Day 9).
Breakfast at our Nairobi hotel on the morning of Day 2.
All land transport via 4×4 vehicles with professional guides/drivers from African Travel Specialists.
All in-tour photographic guidance and tuition.
Private game drives in 4×4 vehicles with adjustable open tops.
Masai village experience.
All park entrance fees.
All activities and experiences as outlined in the Tour Highlights above.
Optional hot-air balloon flight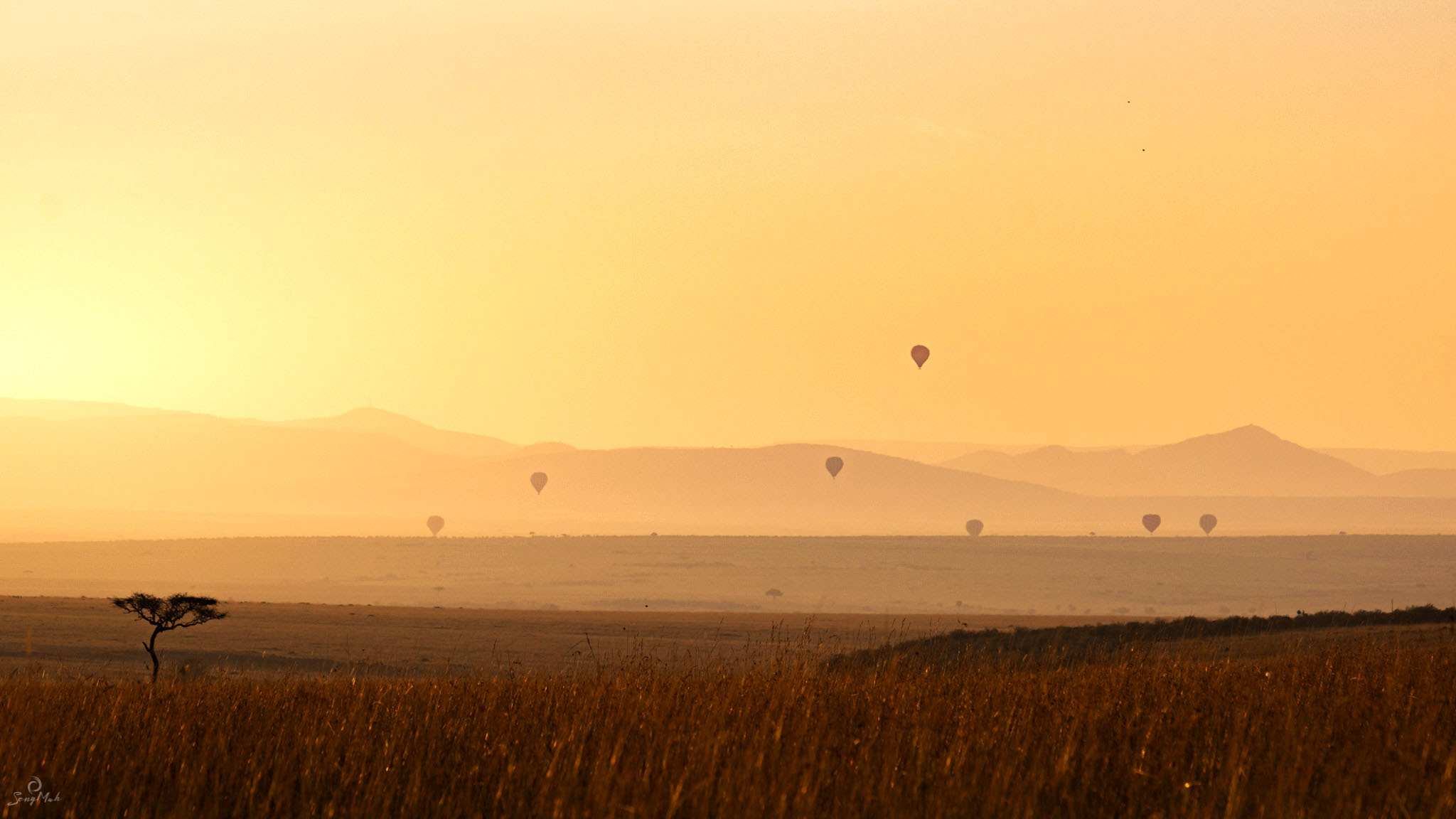 A hot-air balloon flight at sunrise over the Masai Mara is available on this tour. You will be picked up before sunrise from your lodge and transferred to the hot-air balloon embarkation point. This experience includes breakfast in the Mara at the conclusion of the flight. The flight cost will be confirmed on request and you can book this separately using the booking form below.

Exclusions
Flights to and from Nairobi.
Single entry Visa (Tourist Visa), which is around USD$51 at time of writing.
Dinner at our Nairobi Hotel on Day 1 (this hotel offers only bed and breakfast; other meals at own cost).
Alcoholic drinks.
Travel insurance. All participants are required to take comprehensive travel insurance for this tour. You will need to show proof of travel insurance as a condition of participating in this tour.
Insurance for your photographic equipment while on tour.
Photographic equipment. You will need to bring/supply your own cameras, lenses, tripods, batteries, filters, memory cards and so on.
Vaccinations and travel medication.
Personal expenses, including laundry, wi-fi, medication and incidental meals.
Tips (around USD$4 per accommodation for porters, and USD$90 for your guide).
Transport and transfers outside of the tour itinerary.
Price of Tour
AUD$10,190* per person twin share for guests booking together with a friend or partner, who is also a paying guest and participating photographer on the tour.
A single supplement of AUD$1990* for guests requesting their own room or who are not travelling with another paying guest, for a total of AUD$12,180*.
A deposit of AUD$2000 will secure your place on this tour. See booking information below for how to reserve your place.
* Price may change should there be significant shifts in the AUD$ to USD$ conversion rate before the tour.
WOULD YOU LIKE TO EXTEND YOUR AFRICAN ADVENTURE?
Our booking agent, Globetrotter, would be happy to assist in booking your international flights, travel insurance, and has pre-tour and post-tour options available
PRE-TOUR: 2 Nights at Victoria Falls – Price on Inquiry.
POST-TOUR: 3 Nights in Zanzibar – Price on Inquiry.
If you would like to more information about the pre-tour and post-tour, please let us know in the Comments section of the booking form below and we can put you directly in contact with Globetrotter.
Testimonials
Christina Backus
I had always wanted to experience Africa in a way that brought me close to the animals and the sheer beauty of the place – my trip to Kenya with Seng and Craig gave me that opportunity in spades. We were a small group which gave each of us space to enjoy everything, and the help and advice to take some wonderful photos was quite exceptional. I didn't have some of the amazing gear others had, but it didn't matter because Seng in particular made sure I used what I had to its best – and if he was busy with one of the others, Craig stepped in. In addition – it was a fabulous group! Great fun, friendships made which will endure. Thank you both Seng and Craig. I might have to go again!
Amy Loffler
If an African safari is on your bucket list maybe it's time to get your passport in order and head over there with one of Seng's tours with Venture Photography Workshops. I definitely recommend it. The knowledge and friendly nature of both Seng Mah and Craig Franke made the safari very enjoyable and it was great to meet like minded people who were also as enthusiastic about capturing the African wildlife as I was.
Sue Potter
What an awesome photography experience. Being an amateur photographer and my first photography tour I was very grateful for the guidance, tips, techniques, support and patience shown from Seng & Craig. Often repeated as I would forget. From the moment we cleared customs at Nairobi airport to our drop off after the tour everything was organised, so we didn't have to worry about anything. The accommodations were fantastic and the food was 1st class. The glamping at Sweetwaters Serenade Camp was my favourite. The drivers know their stuff. They could spot animals way in the distance. We managed to see the big 5 and many more. The vehicles were comfortable and allowed everyone to get the perfect shot. I recommend this tour to anyone with an interest in photography, what ever your level.
Diana Andersen
Recently returned from a Venture Tour to Kenya. Just wonderful! Great photography opportunities, well organised, great accommodation, food and guides and Seng and Craig could not have been better hosts. Thoroughly recommended!
Sue Wilson
I wholeheartedly recommend Venture Photography Tours with Seng Mah. The Kenya African Tour 2019 was the first photographic tour I have ever been on so I had no pre-conceived ideas as to what it would be like. I was blown away with my experience in Africa and all it had to offer and had waited a long time to be able to fulfill my dream of going there. It was well worth the long wait!
If you are looking for a relaxing experience with lots of spare time on your hands, then this may not be the tour for you! BUT, if you are looking for an awesome adventure with new experiences around every tree then this is for you!
This tour was led by Seng Mah and his 2/C Craig Franke. I learnt so much on this tour about photographing wildlife and gained lots more confidence in my ability as a photographer. It has given me a deeper understanding and respect for how much work wildlife photographers do to achieve their magnificent photographs. We didn't just take photos, we spent time taking in the animals habits, how they interact with each other, the roles they play in the ecosystem, understanding how they live, watching them play, especially the lion cubs.
Many of the photos were taken from a great distance from our vehicle so I am so glad I had a long telephoto lens with me. It was definitely a big learning curve for me but well worth it and I am thrilled with my photos although I did take too many as did we all! (necessary to capture that elusive "perfect shot")
Seng and Craig really gave great tuition, clear and easy to understand and photographic assistance whenever and wherever needed whether amateur or advanced and if you are in the habit of losing things, as I was (important flight documents) then Seng was there providing advice and helpful solutions!
Photography aside, we were a small group which is ideal for a photographic tour, 8 of us and Seng and Craig. There was lots of laughter, jokes and fun to be had throughout the tour and we developed a special bond and new friendships have been made.
FOOD – I was apprehensive initially regarding food as have a few dietary issues but no need to worry. The food was absolutely amazing. Only downside is trying to lose the weight gained on return, ha ha.
From a safety perspective, I never felt unsafe on the trip at all.
Overall, I had the best time of my life on this tour and recommend anyone contemplating going to Africa to do it with Venture Photography Tours. You won't be disappointed!!!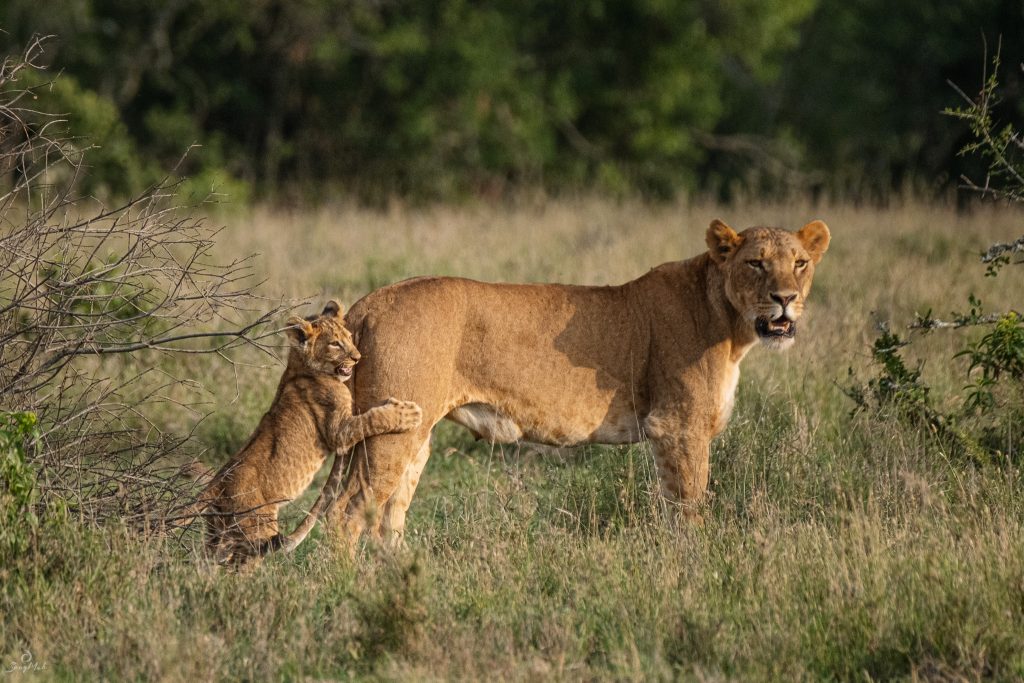 John Mickel
I cannot thank you both enough for the excellent tour to Africa. It really was first class. The itinerary, accommodation, food and time given to the place of interest was first class. I really appreciated the extra effort you and Craig put in to be inclusive, educational and completely understanding of the needs of the people who are on the trip. I have leant a lot from you both in the times we have been together. It was said to me if you want to learn about photography go on a tour run by photographers not a travel agent who might have a photographer come along. If you are a photographer then these two guys have the trip for you. i have not stopped raving about and more than delighted to have my name as a reviewer of their work. I highly recommend the tour to you. Best wishes and thanks to you both.
Tirza Cohen
To say that the Kenya Safari tour exceeded all my expectations would still be an understatement. Every day was filled with wonderful sights of animals and birds living life freely in the wild. It was a privilege to share in the animal interactions from the cheetah with her four adolescents, lions working as a group or lazing together, elephant families caring for their young and zebras debating wether to attempt the crossing with all the crocodiles gathered. Other highlights included a leopard attempting a kill and the famous lion called Scarface.
Our fellow travelers quickly became friends and as a group we unanimously bonded. A rare feat for a group of strangers.
Seng and his 2IC Craig did an amazing job of planning and executing a trouble free tour with many many photo opportunities and assistance with settings and light. We were also lucky to have the service of the best guide and driver Newton who could spot animals and birds from impressive distance.
In my eighty years I have travelled extensively all over the world but this trip was a highlight in my traveling life. Thank you so much Seng.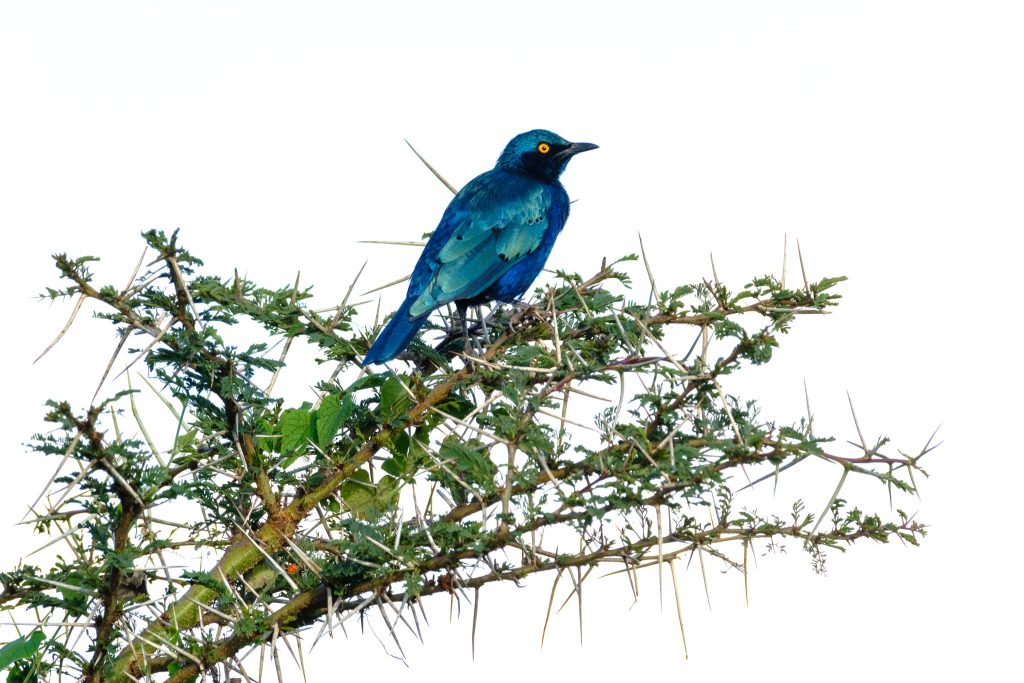 Vicki Dawson
An amazing adventure, stunning animals with stories we could all relate to and a group of friendly excited individuals seeking new experiences who became close friends and 2 fantastic leaders teaching us new tricks with our cameras all the way. Thanks for the trip of a life time. Thanks Seng and Craig. The best time ever.
Irma Fereira
I reminisce over the incredible 10 days spent in Kenya. Our incredible photographers, Seng and Craig, reminding us of ever changing camera settings as we struggle to make the decision to photograph or just let it all just soak into our minds, etched in memories for ever.
From the first day till the last, we were astounded by the beautiful scenery. Lone Acacia trees against the sky and white cotton balls of cloud floating past in the blue. Indescribable is the feeling when you watch as cheetah cubs playfully attack each other, learning to master hunting skills. Mum nearby stalking impala for her hungry family. A lion female pass your vehicle so close by that you could reach out and touch. Her cubs hiding nearby in the grass. How incredibly lucky you feel watching an ever evasive leopard stalking it's pray and stretching itself out on a nearby tree trunk.
Vultures bombing in on a carcass left behind by a gorged lioness, while jackals try to steal away some scraps. Meeting Scar Face the world renown male lion, Bob Marley the king of the Masai Mara and The Black Rock King with his lionesses lazily baking in the afternoon sun.
Early mornings the roar of a pride of lions echo over the savannah while the snorting of hippos break the silence of the night. Baby elephants playing and rolling in the mud, guarded by the matriarch of the family, brings a smile to your face and a feeling of love in your heart. Love for the land, love for the surrounding landscape, but above all, knowing that what you are experiencing is something unique and something that should be protected and conserved.
These are just a few of the incredible experiences we had on our tour with Seng on the Venture Photography Tour to Kenya 2018.
Our stays were incredible well planned for ultimate exposure to the wild life. Thank you Seng and Craig for taking us on a trip beyond my wildest dreams. An experience that should be on the list of do's before you leave this planet one day.
The magic of Africa forever engraved on my mind.
Reserve your Place
Note: This tour has sold out but we have opened the waitlist in the event of a late cancellation. If you'd like to go on this waitlist, please complete the form below.
---
A deposit of AUD$2000 will reserve your place on this tour. This deposit is non-refundable unless the tour is cancelled by Globetrotter and/or Venture Photography Workshops and Tours. Your reservation for this tour will come under Globetrotter's Terms and Conditions, which will be provided on receipt of your online reservation.
Please complete and submit the form below to reserve your place. You can also use this form to contact Seng with queries about this tour.