Immerse yourself in the beauty of WA's Southern Forests in this photography weekend designed for lovers of landscape and nature photography.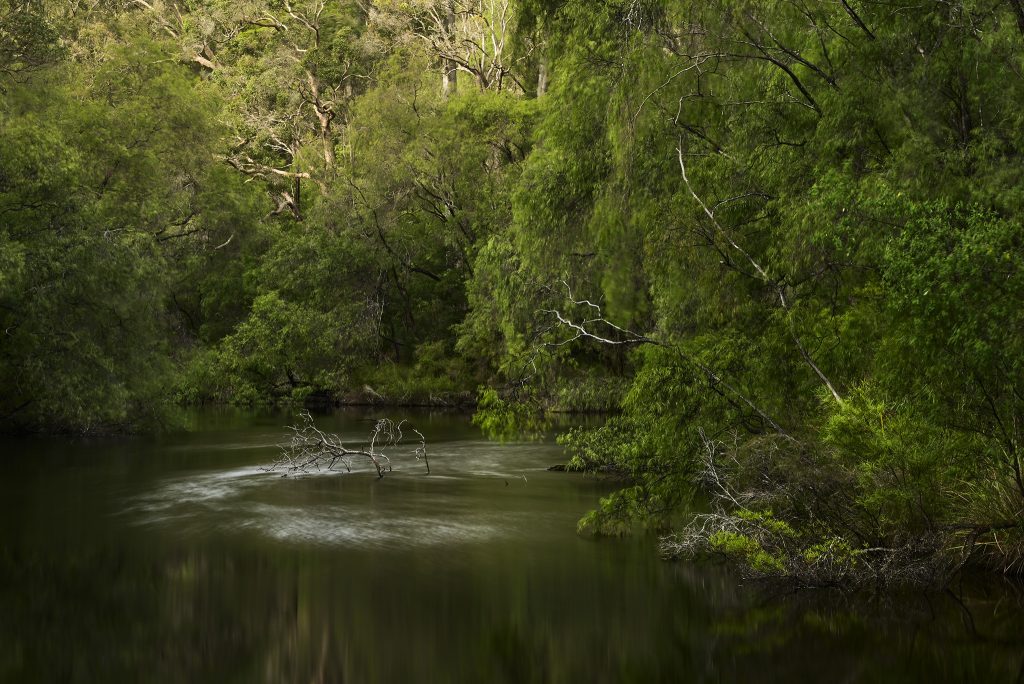 Instructors: Seng Mah
Level: Intermediate
Dates: 28 – 30 July 2023
Cost: $750 (This price is for the workshop only. If you are visiting the region, you will need to arrange accommodation in Pemberton)
Location: Pemberton
Maximum participants: SOLD OUT

Explore the magnificent karri forests and the tranquil lakes of the Southern Forests in an unforgettable weekend of photography. If you enjoy uncovering new landscapes and discovering your potential as a creative photographer and image maker, join us for this weekend retreat where you will be exploring, shooting and creating beautifully lush images of Western Australia's green heartland.
This weekend retreat takes you deep into the winter forests of the Karri Valley, along the Karri Valley Explorer Trail, as you uncover forest pools and leafy river bends, reflective lakes, glimmering cascades and more. You will also journey to the rugged coast of Windy Harbour and the stunning views from Point d'Entrecasteaux overlooking the Southern Ocean at sunset. It's three days of splendid photography!
This weekend will be based out of Pemberton, so we recommend that you book accommodation for this workshop weekender in Pemberton.
Highlights include:
Sunset shoot at Lake Beedelup, a reflective lake fringed by lush karri forests.
Exploring the waterways around Pemberton to capture still reflections.
Forest pools and cascades in the Southern Forests.
The sensational southern coastline of Windy Harbour and Point d'Entrecasteaux at sunset.
Big Brook Dam and the meandering forest trail of the Karri Valley Explorer.
Shooting and learning on location means that you will develop real world skills and understandings in recognising the way light shapes the landscape and how you can visualise, frame and compose your landscapes to achieve your vision.
Learn to master your camera and find out how to control focus and depth of field to ensure absolute sharpness and clarity in your landscapes. Learn how filters affect your exposures and how you can select the best filters to obtain the effect you're after in your landscapes.
Note: We are limiting this workshop to 10 participants in order to give you maximum opportunity to shoot and have 1 on 1 time with your instructors.
WHAT YOU NEED
Your DSLR or mirrorless interchangeable lens camera.
Wide angle and telephoto lenses; typically, lenses that cover the range from 14mm – 200mm if you are shooting full frame, or 10mm – 200mm if you're shooting crop frame. Micro 4/3 camera users should look at lenses in the 8mm – 100mm range. You can also bring a macro lens for detail shots.
A sturdy and stable tripod that will let you adjust the position of the camera on the tripod quickly and easily.
A remote shutter or cable release.
Neutral density (ND) filter: a mid-density filter of around ND32 or ND64.
A circular polariser filter (essential).
A sturdy camera bag that is easy to carry around (backpack or a sling bag).
Spare batteries, battery charger, lots of spare memory cards.
A large plastic bag to protect your camera gear from moisture or drizzle.
Lens cleaning fluid and cloth.
Warm, weatherproof clothing.
Flashlight and insect repellant.
Sturdy, comfortable shoes suitable for walking on uneven and wet surface.
Please dress for the weather and for forest walks (closed hiking shoes or boots with good grip). If you require assistance in hiking on trails (most of them are easy grade trails, there may be some moderate grade trails especially around rivers and cascades), bring a set of walking poles to help you.

THE FINE PRINT
Please read the following to make sure you're aware of other details pertaining to this retreat:
You will need to organise your own travel to and from Pemberton and the photographic locations during the retreat.
You will need to cover the cost of your own meals and refreshments.
The workshop organisers reserve the right to change sessions, venue and locations during the workshop (subject to weather, access and availability).
This is an Intermediate level workshop. It assumes that you are able to adjust your aperture, shutter speed and ISO on your camera and are already familiar with shooting in Raw image format.
SAFETY POINTS
Your safety is our concern, but it is your own responsibility, so please read the following safety points that will give you a better picture of the types of terrain we will be exploring at this retreat:
You are fully responsible for your own safety and the safety of your equipment during the workshop, and should always observe your own health and safety first.
Some photographic excursions will require physical travel on uneven or even wet surfaces such as trails and across rocky and sometimes slippery surfaces. You will need a good level of mobility and reasonable level of fitness in order to participate in this workshop. You should only go as far as you feel comfortable and safe and avoid taking risks that may lead to injury.
RESERVE YOUR PLACE
This Retreat is SOLD OUT. Please contact us if you'd like to get on the wait list.
Complete and submit the form below to reserve your place in this workshop. For information on our Covid-19 vaccination policy for workshop attendees, refunds and late cancellations, please refer to our Workshops Terms and Conditions.